[EBOOK] Future-Proofing Retailers: The Power of Purpose-Built Devices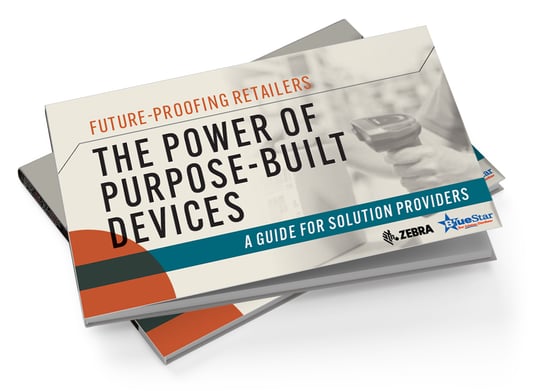 The steady adoption of digital technologies to automate processes, collect data, and make better decisions has taken on heightened urgency in recent years. The pandemic presented specialized challenges – from supply chain disruptions to wild demand swings – that magnified the need for greater operational flexibility, agility, and visibility through investments in future-focused solutions.
In retail, the shift to digital technology has mirrored the consumer's vigorous adoption of e-commerce and mobile platforms to make purchases, conduct research, compare prices, and check inventory for desired products. While digitally savvy shoppers and associates expect retailers to utilize the latest mobile technology, retail businesses shouldn't fall into the trap of deploying consumer-grade smartphones in their front-of-house or back-of-house operations. For salesfloor associates, delivery drivers, and other retail workers to be productive and efficient in this demanding retail environment, they don't just need the latest technology – they need the right technology.