[EBOOK] The Case for Updated Technology within Public Safety Agencies…and How Solution Providers Can Help.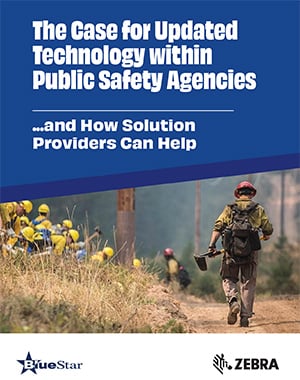 VARs providing solutions to public safety organizations know overcoming tradition has been a challenge in the past. However, it's vital to your business that you understand your clients have had a shift in mindset. Public safety officials now recognize that although technology has made tremendous strides in the past two decades, public safety solutions have not. Furthermore, they know that continuing to use pen and paper could negatively impact public safety. They're ready to explore how modernizing processes with mobile solutions and automation can enhance first-responder capabilities and safety.

Public safety organizations will also tell you they need help.

You have the opportunity to provide much-needed information, advice, and expertise to deploy effective solutions that will meet vital public safety objectives of true mobility, reliability, and optimal functionality. Moreover, offering solutions that meet this demand can position your firm competitively and help you gain market share.